Two-time World Champion skier Chris Davenport is widely regarded as one of the premier big mountain skiers in the world today. Among his many ski mountaineering achievements, in 2007 Chris became the first person to ski all fifty-four of Colorado's 14,000-foot peaks in less than one year. He has numerous first descents of peaks around the globe under his belt and has guided and skied on Mt. Everest. Chris has been featured in more than thirty ski films by Warren Miller and Matchstick Productions. He is also a TV commentator for ESPN, ABC sports, and Outside Television. Chris is also an Olympic (2010, 2018) and World Cup announcer for ski racing events.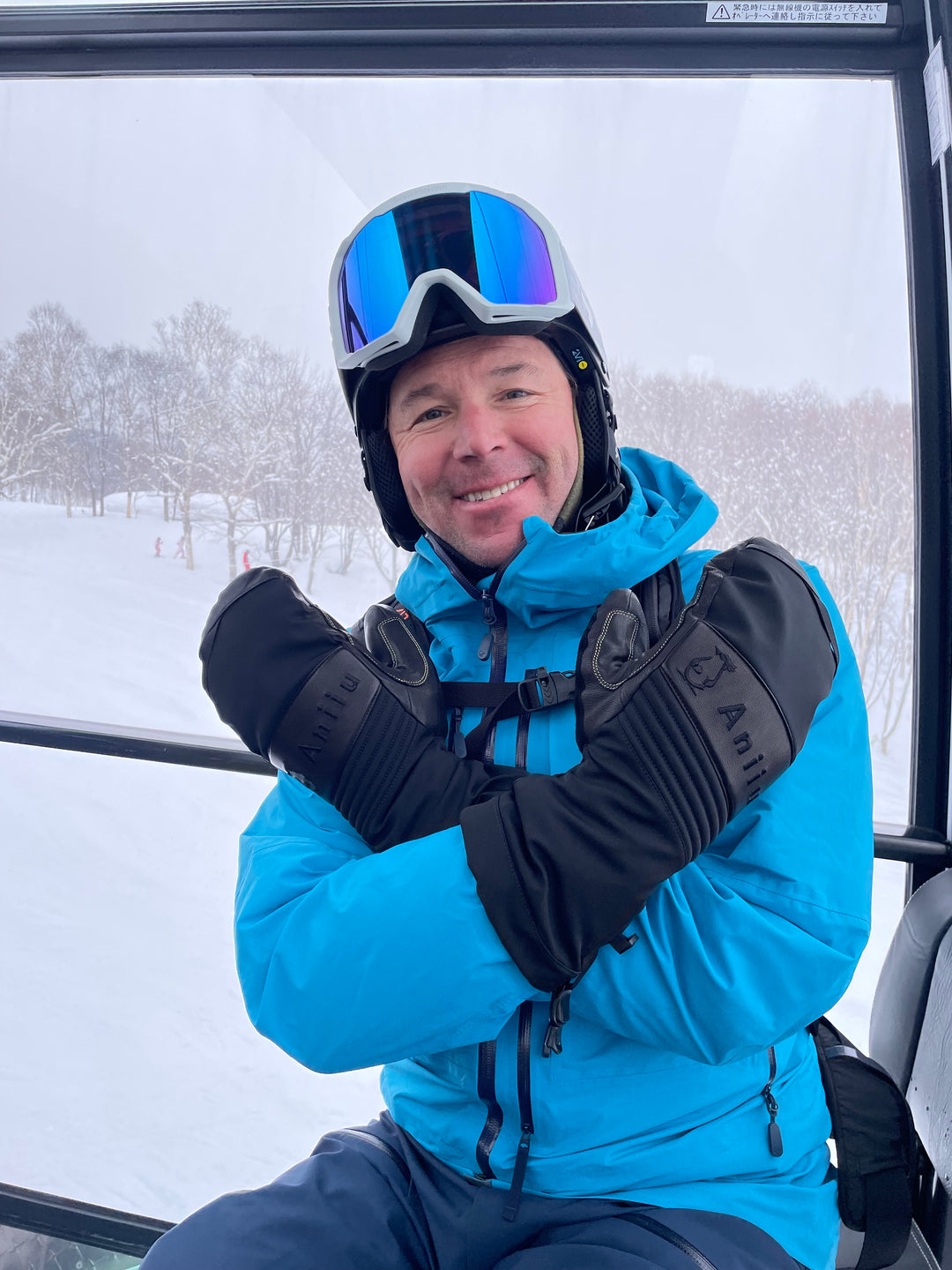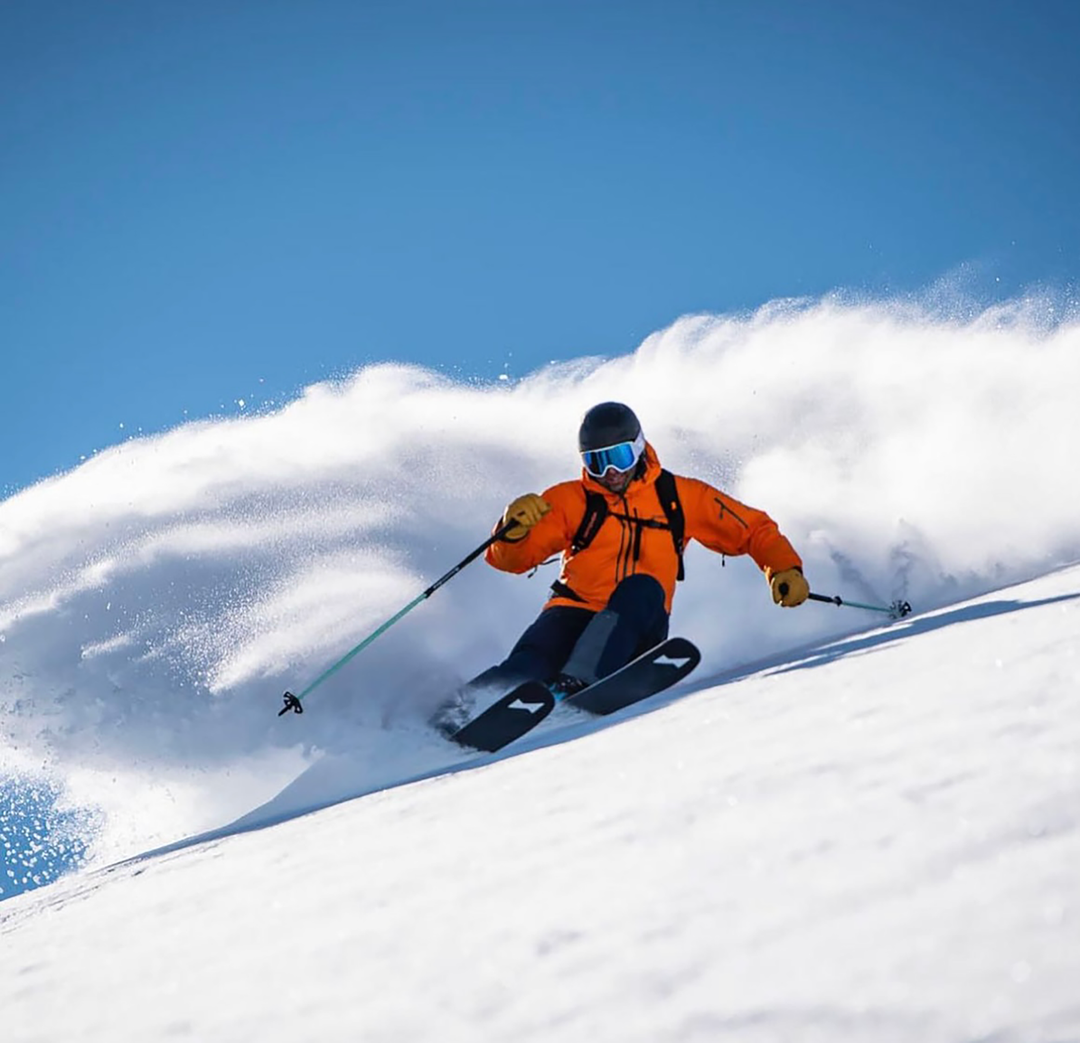 Chris is the author of two beautiful coffee-table books that celebrate North America's mountains, Ski The 14ers and Fifty Classic Ski Descents of North America. He was recently named one of ESPN's "10 Greatest American Freeskiers of all Time". Chris is an honored member of the USA Ski and Snowboard Hall of Fame and Colorado Snowsports Hall of Fame. Chris serves as a director of non-profits Protect Our Winters, the American Institute for Avalanche Research and Education (AIARE) the Aspen Valley Ski Club, and New Hampshire's Holderness School. When not traveling the globe Chris resides in Aspen, Colorado with his wife and three boys.
Pursuit: Big Mountain Skiing/Ski Mountaineering
Hometown: Aspen, CO
Favorite Aniiu glove: Tyree Short
Other sponsors: Aspen Snowmass, Norrona, Ortovox, onX Backcountry, Red Bull, SCARPA, Sweet Protection and more
Follow on Instagram: @steepskiing
Clint moved to Alaska in 2003 to attend college. A rowdy group of friends introduced him to ice climbing and mountaineering. After these formative years, Clint honed his skills and applied them to the remote mountains of Alaska. Since 2008, Clint has established many first ascents in the seldom visited Revelation Mountains, a group of jagged peaks at the southwest edge of the Alaska Range. He combines his climbing with his other passions, photography and writing, to craft powerful imagery and stories that have appeared in countless publications. He is most proud of his eight-day first ascent of Mount Huntington's complete south ridge in 2017 with Jess Roskelley.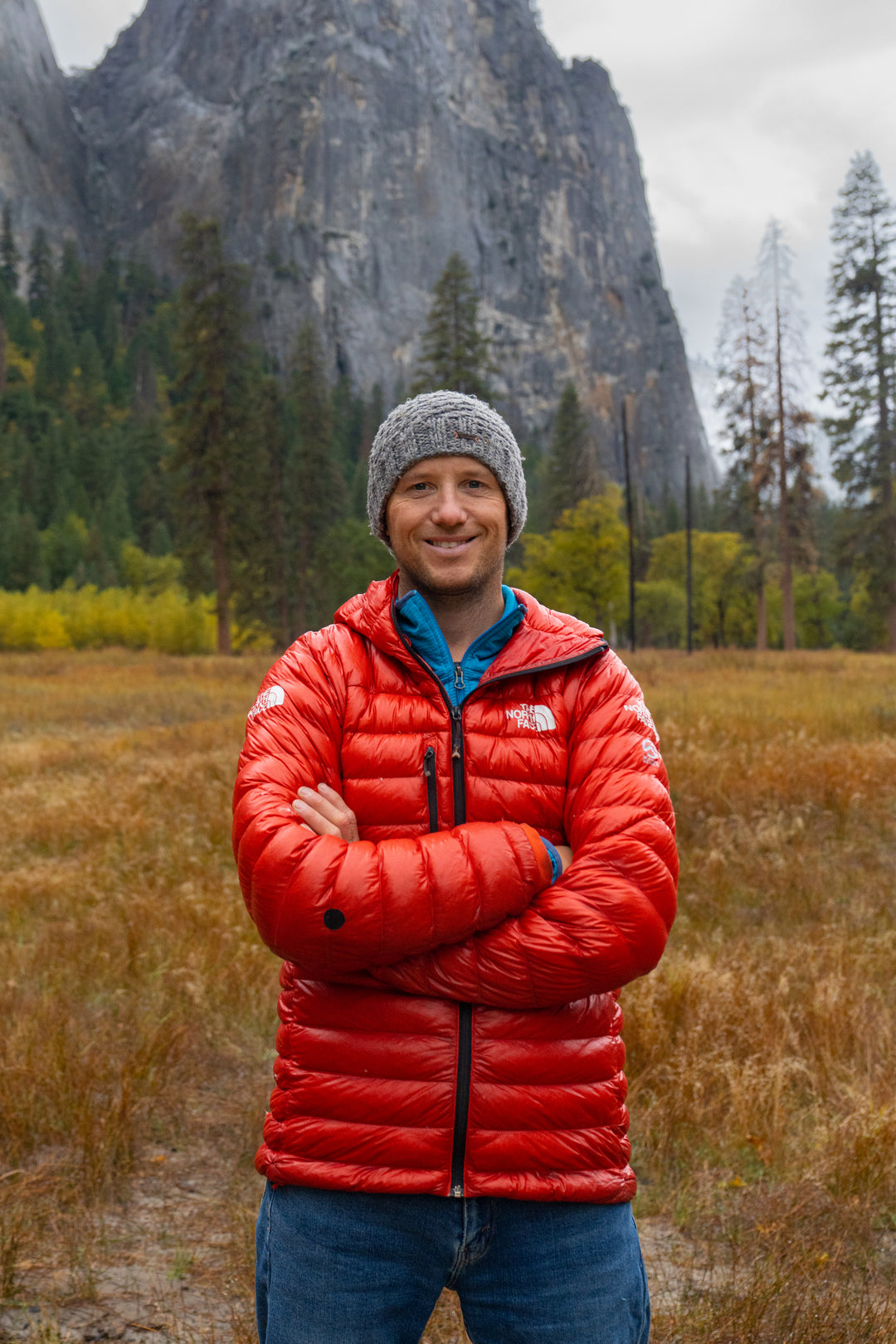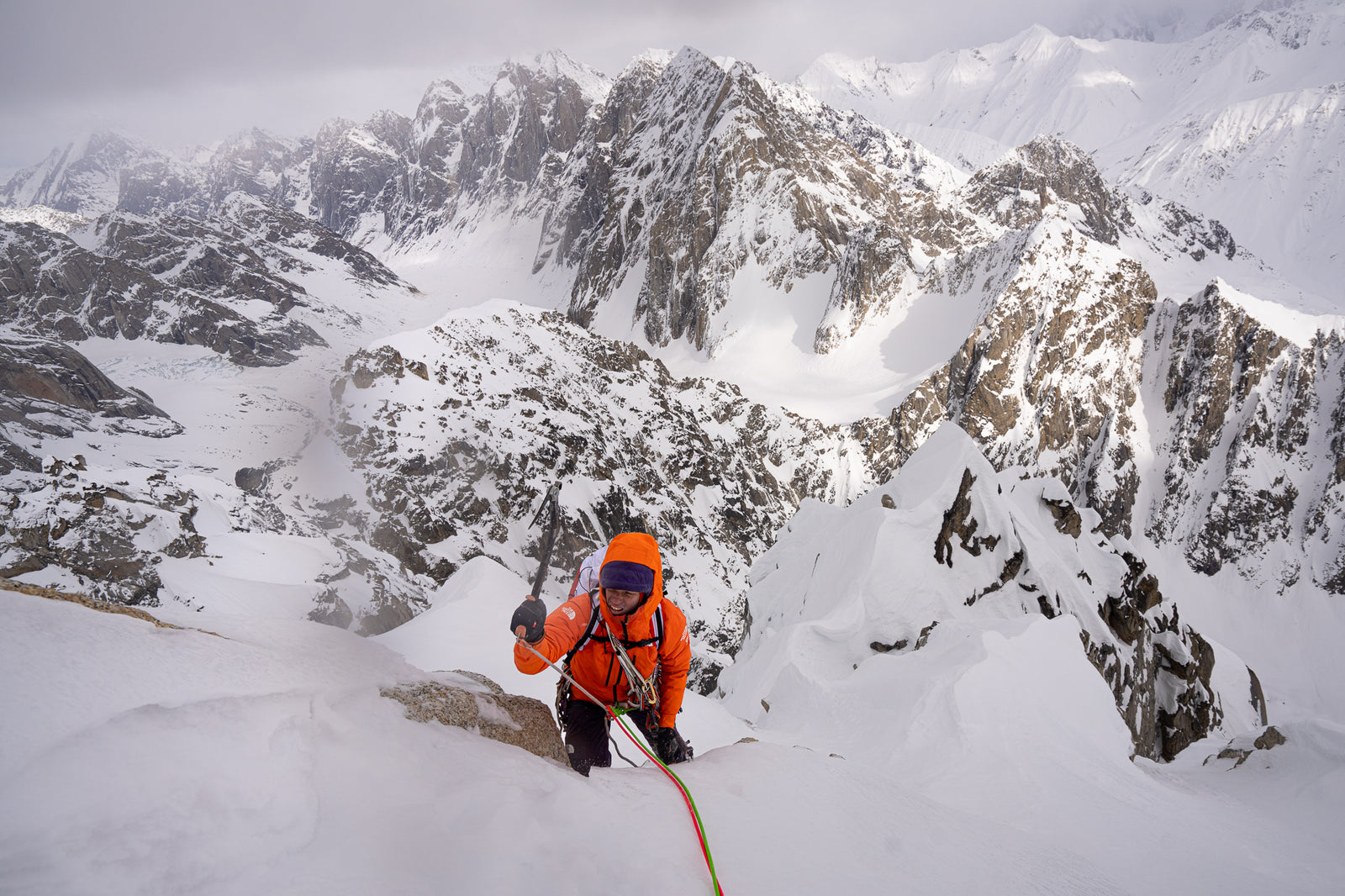 Pursuit: Ice Climbing Hometown: Anchorage, AK Favorite Aniiu glove: Other sponsors: Beal, DPS Skis, Grivel, Liberty Mountain Follow on Instagram: @clinthelander
Connor grew up enjoying the wild spaces of the Sierra Nevada, CA. At a very young age he fell in love with Yosemite Valley. Through surfing and climbing Connor developed an affinity for the outdoors and went on to study zero waste and resource management in college. During college Connor could not sit still and that drive led him to begin his mountain guide program. He eventually moved to Colorado then the PNW and finally settled back in Lake Tahoe, CA. Through his 20's he spent time climbing / skiing and guiding all over the world. He is an IFMGA certified mountain guide and loves to share experiences with others in the world's most wild places.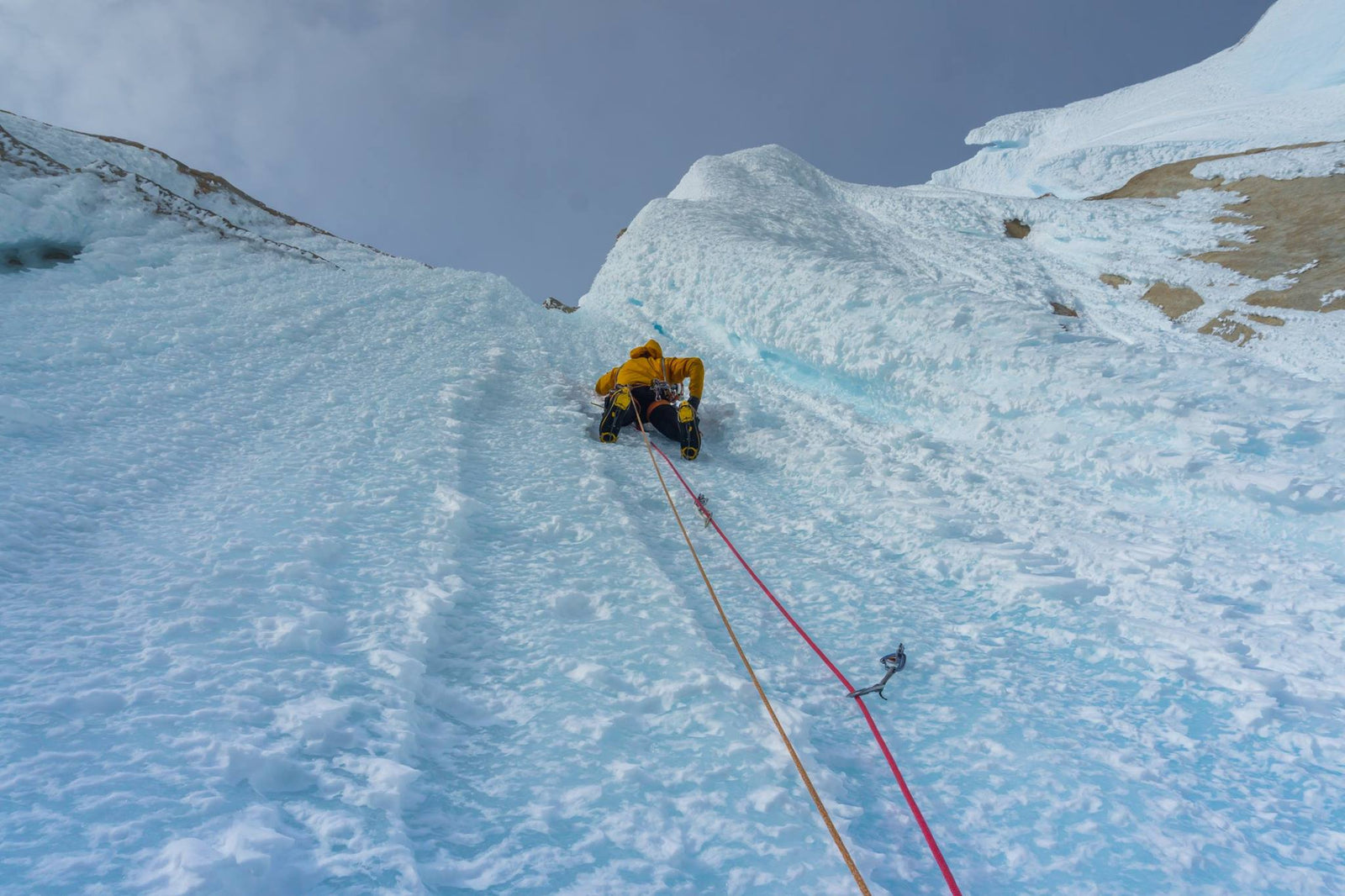 Pursuit: Ice and Rock Climbing Hometown: Truckee, CA Favorite Aniiu glove: Ossa glove when it's really cold; Viinson Light for a daily glove Other sponsors: DPS Skis, Feathered Friends, Grivel, Liberty Mountain Follow on Instagram: @connorclimbing
Jordan is an avid outdoors person who grew up in a small town in Connecticut. He started very young with skiing, quickly moving into snowboarding, as that was the rad thing to do back in the day, and was introduced to rock climbing at his local YMCA day camp. Since then, those two sports have been his main passion.
He moved to Waltham, MA in August of 2021 from CT. Initially, he was not very involved in the New England climbing community, but the more time spent at the gym, the more he realized how vast the community was. The only thing, it was very white. It seemed strange that the diversity of the Boston area seemed to not be reflected in the climbing community. This was even more apparent the more days he spent out in Rumney and attended festivals in the area.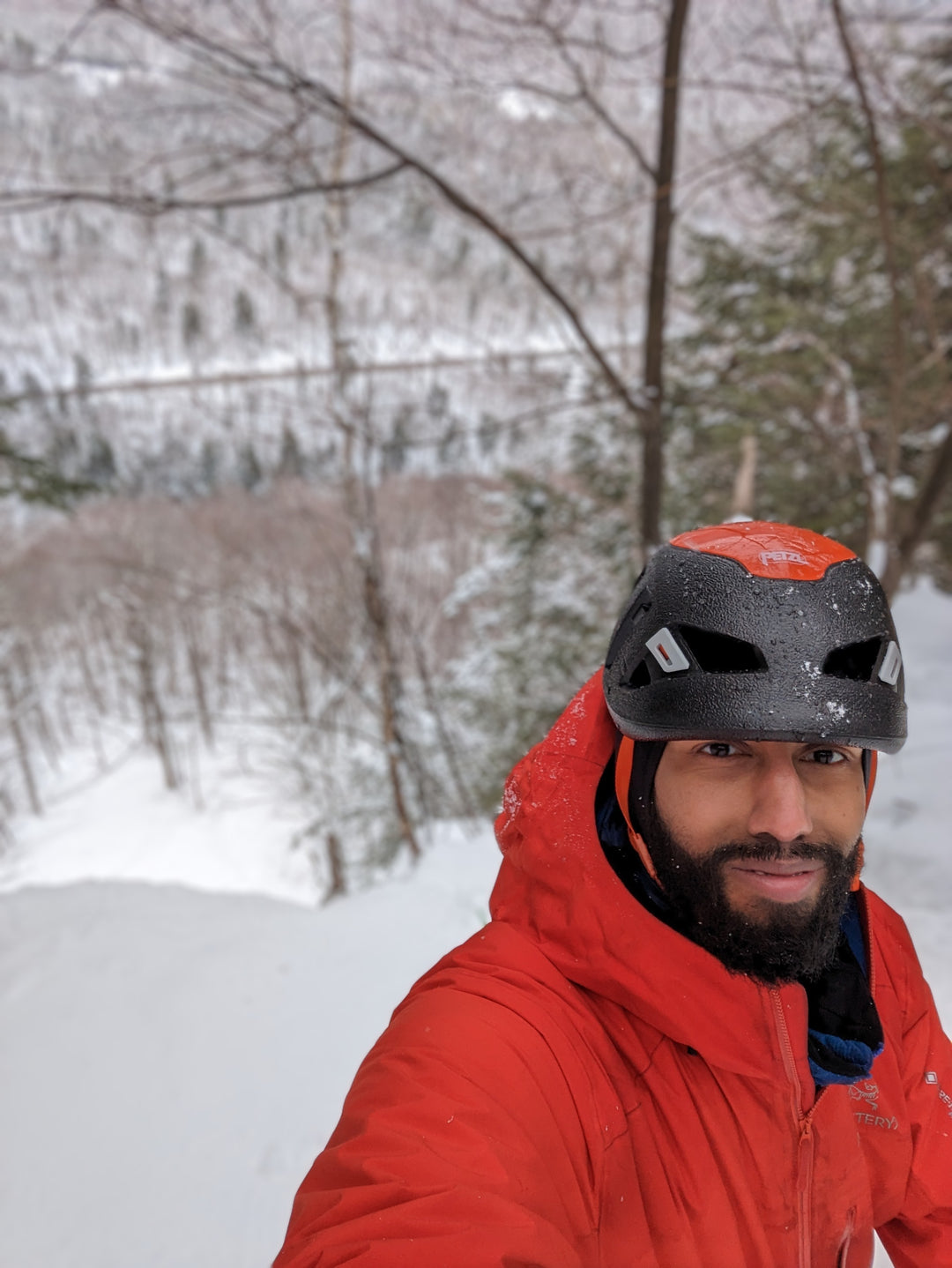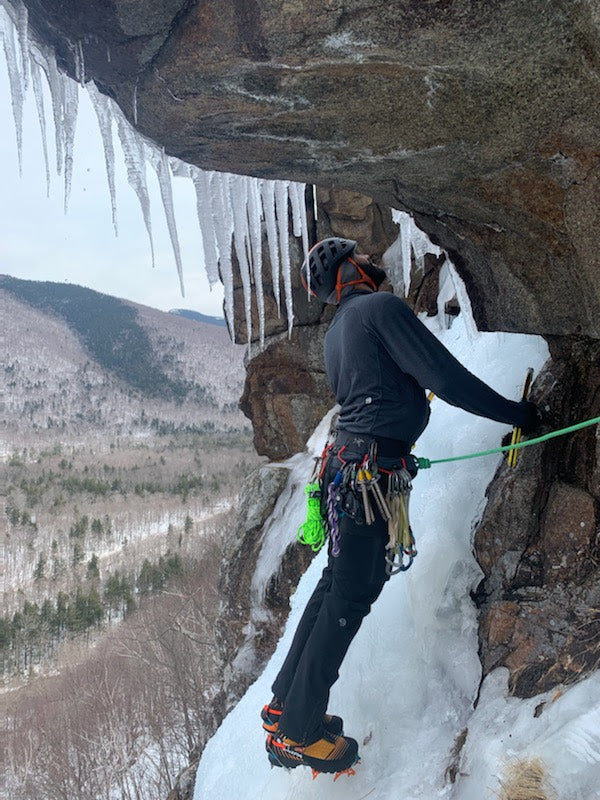 He joined the Western Mass Climbers Coalition and became vice chair of the JDEI Committee. He then joined the Appalachian Mountain Club, became an assistant within the local chapters rock program, and helped put together BIPOC climbing events in New England. The issue was it was still just him. Even with all these initiatives why was there still not a lot of representation? Are there people within the BIPOC community who may not be comfortable learning from someone who is white? Could this be the barrier? So he searched for mountain guides, leaders, professionals of African descent in the climbing community of New England. To his dismay, there are none. Could this be it? Could this be the reason the climbing community of New England isn't diverse?
How could we expect those to want to be a part of our community when there isn't even a leader or professional who looks like them and can be a mentor?
This is why he wants to embark on a journey to become a mountain guide. To show that we as a climbing community do welcome all and we do elevate those that have been historically undeserved.
Pursuit: Ice and Rock Climbing; Snowboarding and Splitboarding
Hometown: Southington, CT
Other sponsors: Cypher Climbing, Liberty Mountain
Follow on Instagram: @revissaywat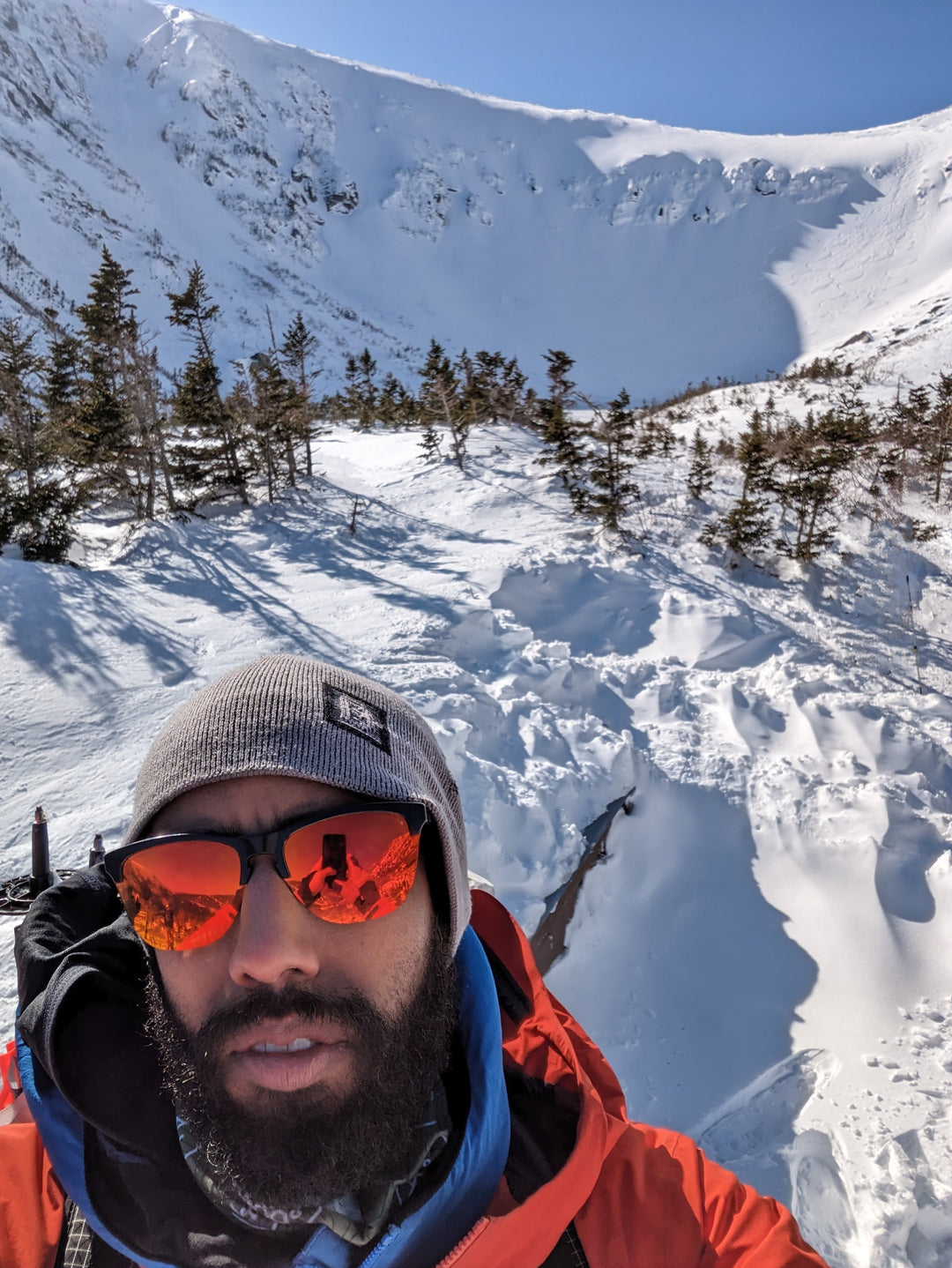 Passion for expression and movement has always been the driving force in Stefan's life. Growing up in Portland, Oregon, Stefan found meaning in kicking and pushing around on his skateboard as well as writing music. In his teens his love for movement and expression took root in the mountains and has failed to waiver since. First starting to climb at Smith Rock, his love for the sport quickly grew to develop every aspect from sport climbing to alpine walls. Now a full time guide he spends his time not only pursuing his own goals but guiding people through theirs as well.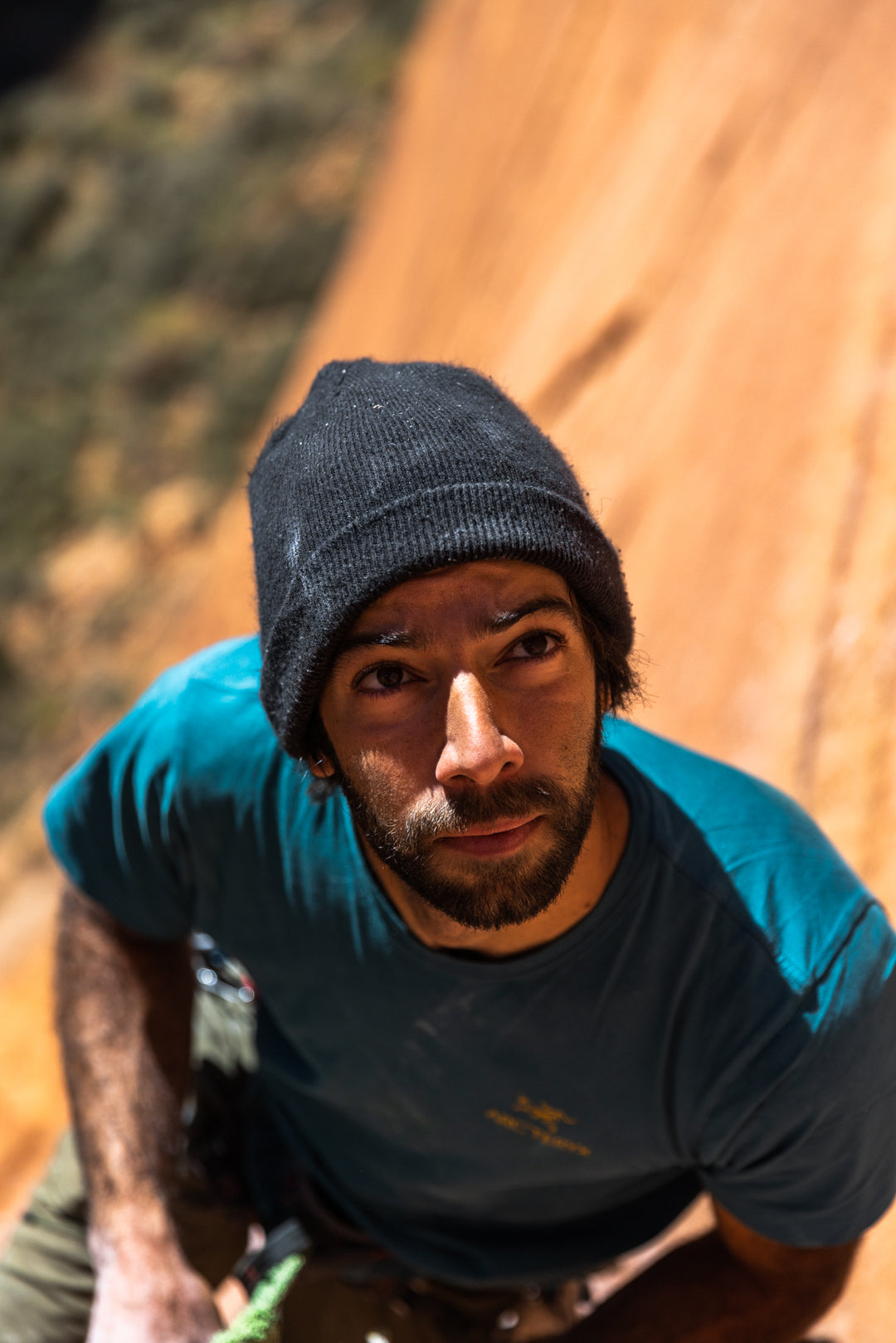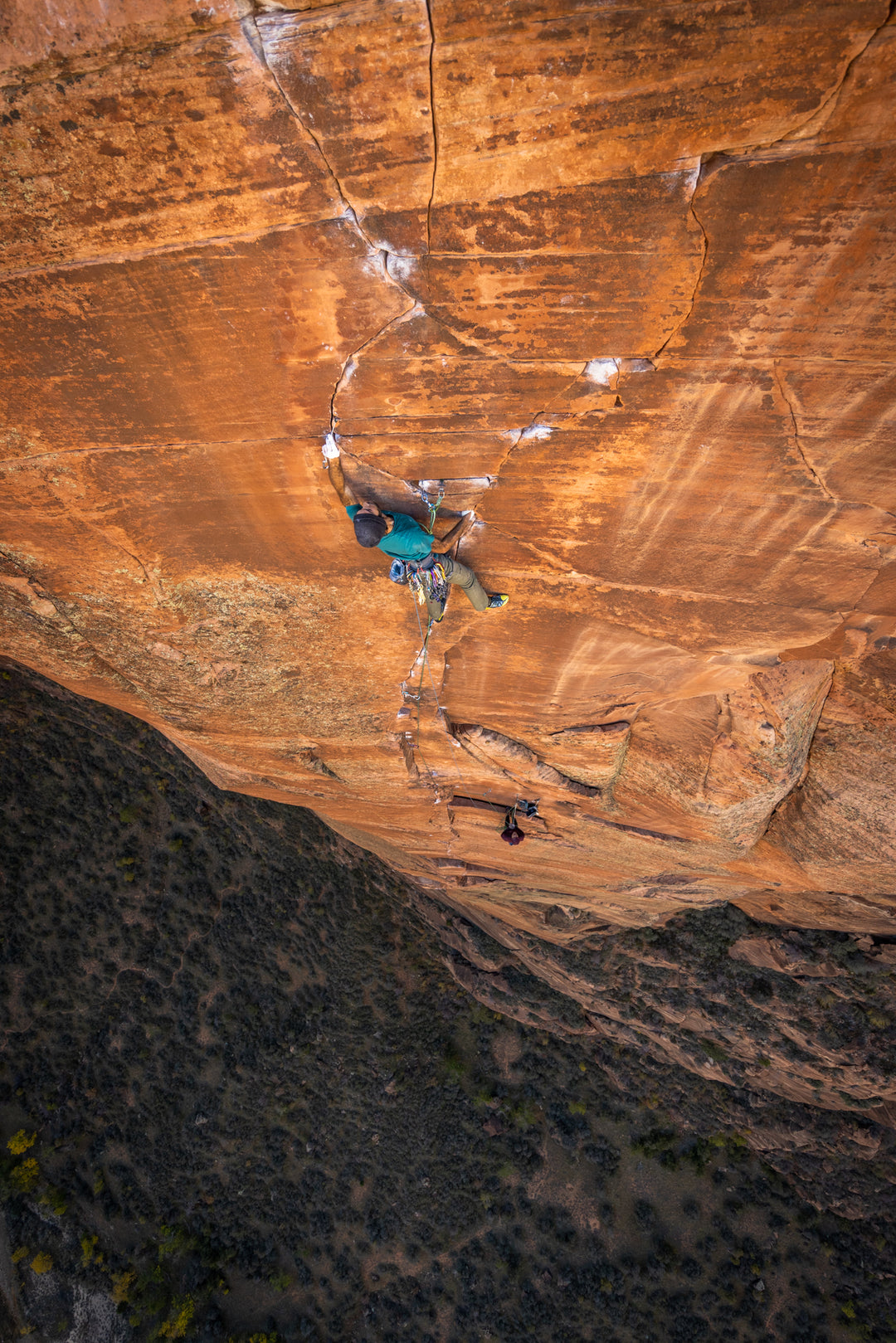 Mountain resume
The Panic Room, Sport/Trad, 5.12b PG13, Lower Mill Creek, Utah
Gangster's Paradise, Trad, 5.12+, Indian Creek, Utah
Cactapuss, Trad, 5.12, Indian Creek, Utah
Jolly Roger, Sport, 5.13a, Mill Creek, Utah
Pissed Off/Angry, Sport, 5.13a, Mill Creek, Utah
S.T.F.U., Sport, 5.13a, Ten Sleep, Wyoming
La Pluma Del Condor, Trad, Grade IV, 5.12-, Cochamo, Chile
Ziji, Grade III, Trad, 5.12, Bridger Jack Towers, Utah
Come and Get It, Ice/Mixed, WI 6 M7+, Hyalite Canyon, Bozeman, Montana
Sacred Ground, Trad, Grade III, 5.12 Castle Valley, Utah
Thunderbird, Sport/Trad, Grade III, 5.12- PG13, Sandia Mountains, New Mexico
Crush the Skull, Sport, 5.12d, Mill Creek, Utah
Marihuana 5.13B, Siurana, Spain
Kenose Eskapa 5.13b, Rifle, Colorado
Social Man, 5.13 Pg-13, Mill Creek, Utah
The Bowsprit, 5.13a, Mill Creek, Utah
The L.G.S, Trad 12+, Indian Creek, Utah
Pursuit: Ice, Alpine and Rock Climbing
Hometown: Portland, OR
Favorite Aniiu glove: 
Other sponsors: Edelweiss, Grivel, Liberty Mountain
Follow on Instagram: @stefanhadeed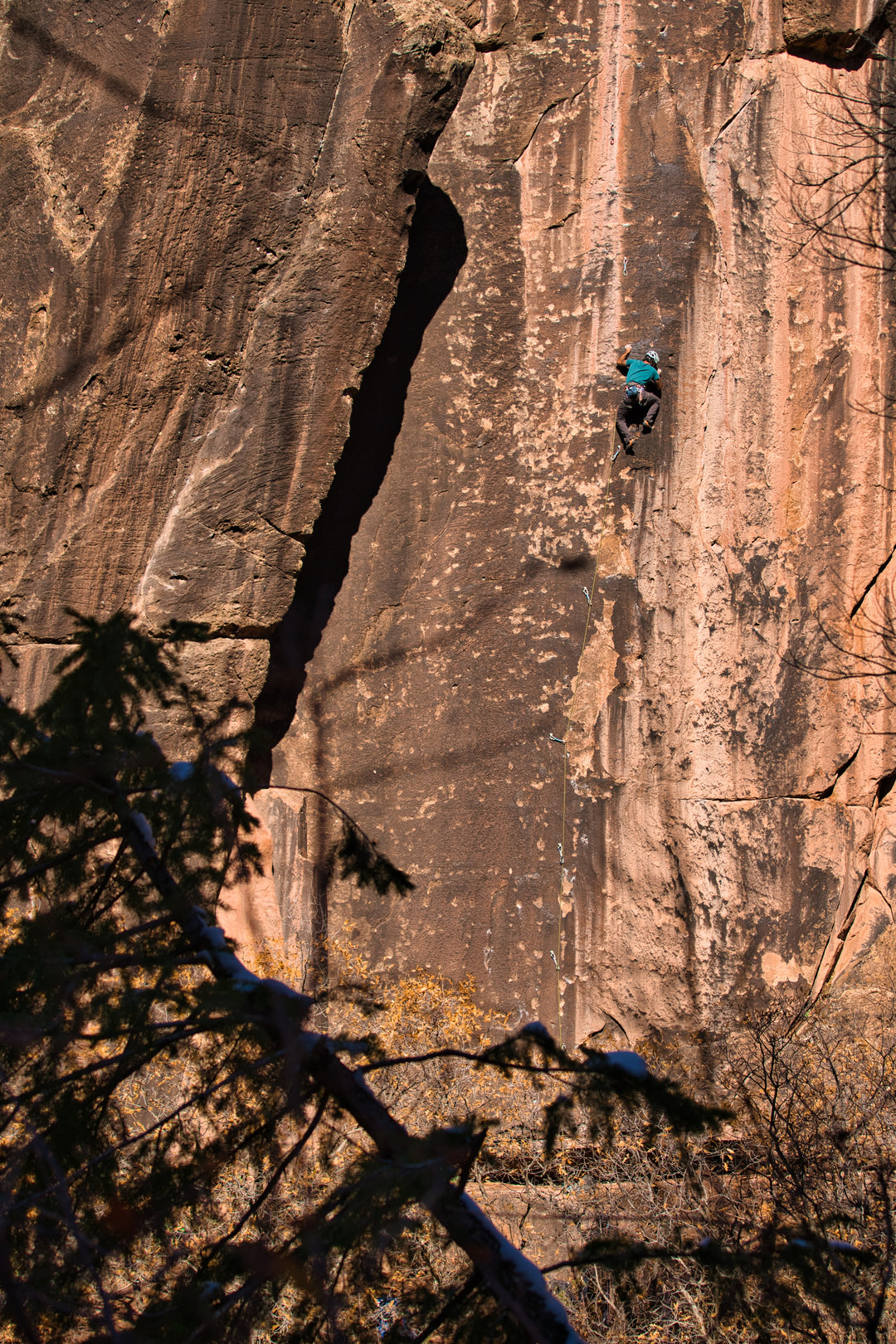 Kylie grew up in a little farm town called Caldwell, Idaho. She is an identical triplet and travels for a living as a professional adventure photographer. She is based out of Salt Lake City, Utah and has a pup named Griz (who looks exactly like a grizzly bear) and a Sprinter named Smokey. 
What was your first climbing experience?
My first climbing experience outdoors was in the Tetons on Disappointment Peak. It was far from disappointing, and I knew I'd be in this for the long haul. Multi-pitch climbing absolutely terrified me in the best way possible.
What is your favorite type of climbing?
Trad and alpine. I'll climb anything and have a good time, but the aspect of the long approaches and multi-faceted adventure keeps my stoke high. My all-time favorite climb is Soulfire in Indian Creek. 
Any style of climbing that you particularly dislike?
I don't boulder. When I'm outside I'd just prefer to be on a rope.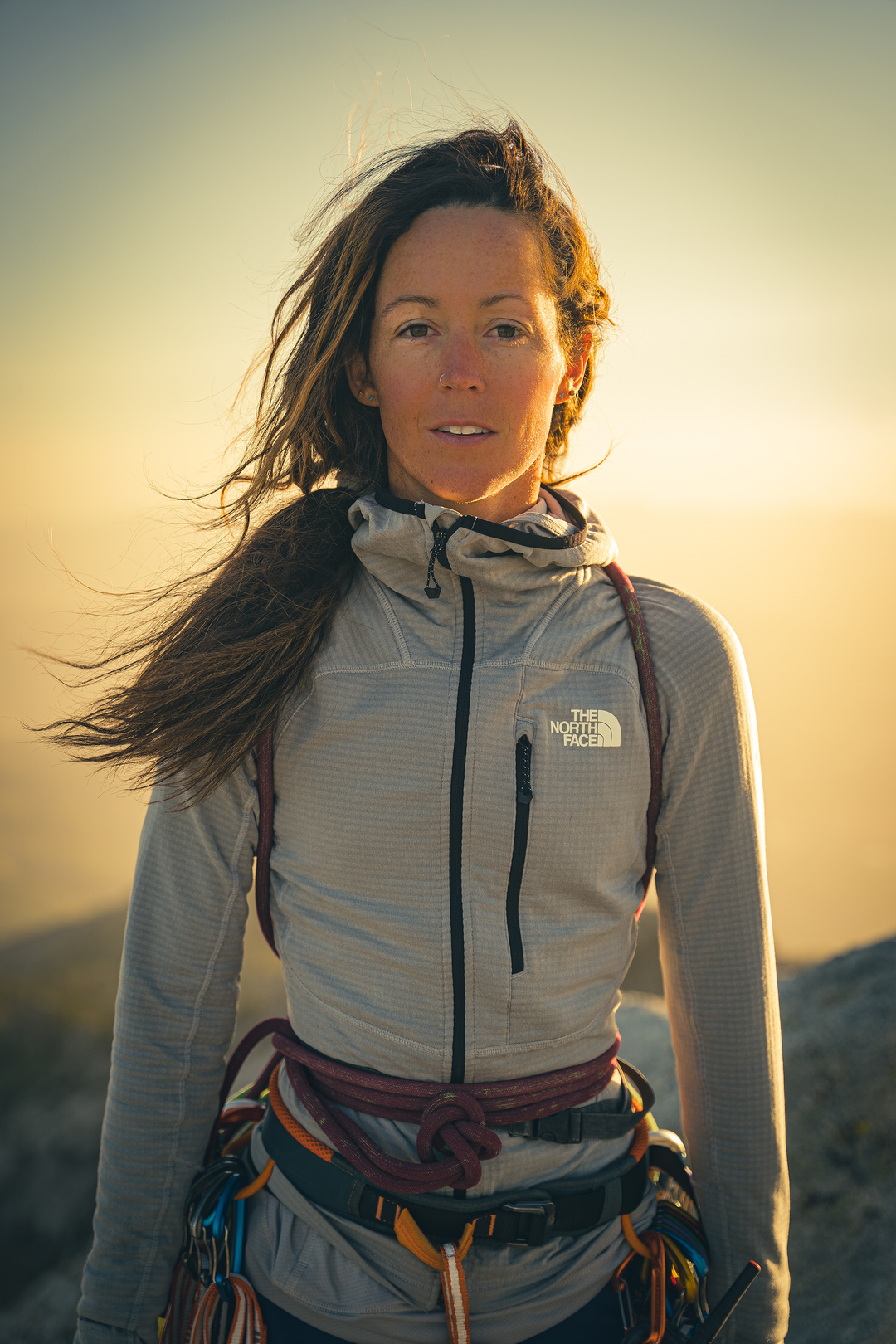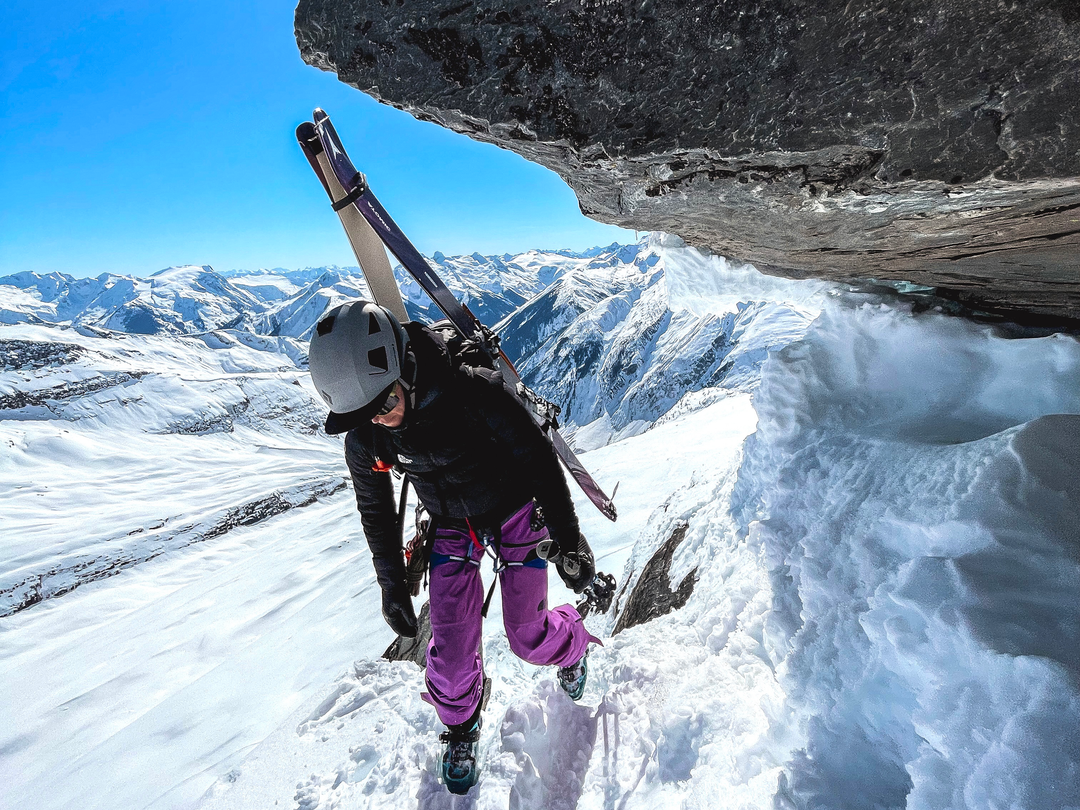 Where are your favorite areas to climb?
Indian Creek, the Eastern Sierras, Washington Cascades, Tetons, Squamish, Wind River Range and my home state City of Rocks. 
Tell us about your all-time favorite climb:
Sleeping on the top of the Southwest Rib in Washington Pass was one of my all-time favorite climbs. Nothing too terrifying, lots of smiles and laughs, and beautiful exposure. We slept on the summit and enjoyed a fun descent. I also love anything on the Grand, as that's a classic climb and a beautiful walk. 
Why do you climb / spend time outdoors?
I try hard at a lot of things in life, and climbing always feels hard. There's something about building that grit while also having fun that keeps me coming back.
What other hobbies/interests or passions do you have?
Skiing, mountaineering, backpacking, boating, fly fishing, paragliding, and mountain biking. Anything that gets my body moving up and through mountains is fun for me. 
What or who inspires you?
I am inspired by people who live their lives from a place of love, rather than fear. It doesn't even matter what they're doing or who they are, but instead how they approach life. It's a mindset I admire the most, and any one of us can achieve it.
Tell us about your dream day:
My dream day would be Multi-adventure day: climb up a mountain on skis, fly off the top, then go rock climbing and eat a giant Dominos pizza.
Pursuit: Ice and Rock Climbing; Snowboarding and Splitboarding
Hometown: Southington, CT
Favorite Aniiu glove:
Other sponsors: Cypher Climbing, Liberty Mountain
Follow on Instagram: @kylie.fly